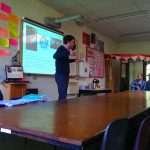 'Does anyone know what happened in Australia on January 26th 1788?'
30 students from Woodbrook College, Presentation College Bray and Loreto Secondary School Bray took part in a joint workshop at Loreto on November 16th, exploring Aboriginal affairs, migration and issues from an Australian context led by Dom Ofner of the Edmund Rice Centre, Sydney.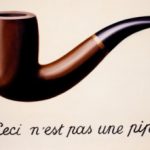 The post-truth is out there. Join us at the Bray Literary Festival
We're delighted to be taking part in the inaugural Bray Literary Festival 2017 in an event that's free and open to all - drop in and join the conversation on the post-truth world (not just UK and United States of America...).