Billionaires have increased their assets and holdings since the Covid-19 pandemic began. Yet 'common goods' such as public health and living incomes have expanded and Amsterdam has just announced a city-wide Doughnut Economics coalition.
While endless growth policies are temporarily on a hiatus for many, what does expanding a circular economy from the East Coast of Ireland look like in the context of a global pandemic? How do we reverse inequalities across communities, and what can we do?
Join us for a two-part series on 2nd and 9th July 2020, with community co-operatives Common Ground Bray, Dublin Food Co-op and 80:20 Educating and Acting for a Better World as part of the Catch Them If You Can project.
Date: July 2nd, 2020
Time: 15:00 – 16:15 Dublin time
Registration: free via Eventbrite
Session style: conversational, via Zoom.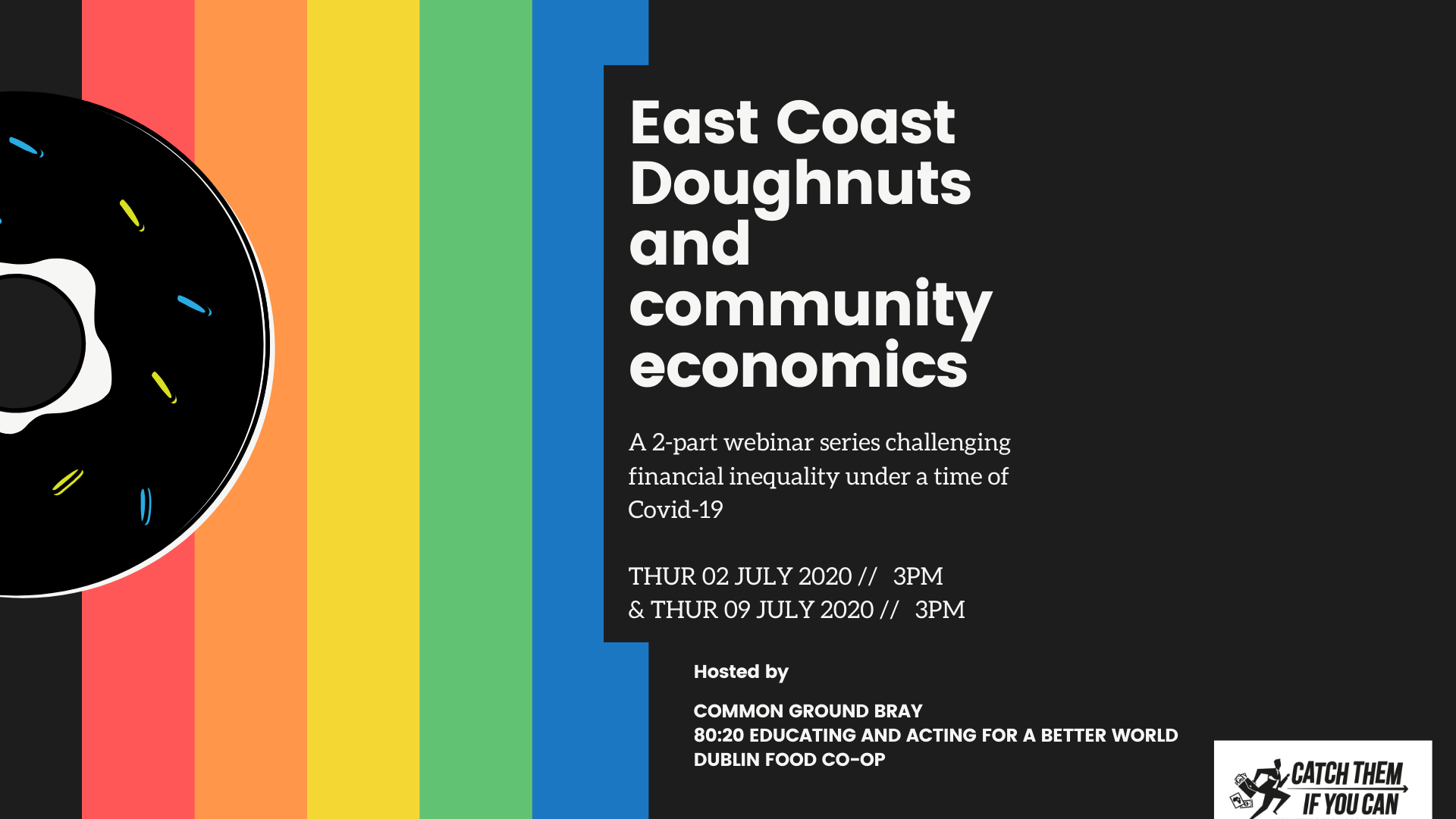 For more information about this collaborative community project see the project page, or contact tony@8020.ie
This project is part of the EU-wide initiative Citizens for Financial Justice and is co-financed by the European Union and Irish Aid with the aim to support the implementation of the Sustainable Development Goals (SDGs) by mobilising EU citizens to support effective financing for development (FfD).