Registration: free via Zoom.
Date: Aug 25
Time: 8pm (Dublin time)
Many day-to-day activities are all too familiar, such as buying goods or services either in person or online, taking out insurance or making regular contributions towards your pension or savings.
But do you know what happens with your money and its real-world impact on the planet and on others along the way?
Join us for a lively discussion that will explore ethical finance, community institutions and investing in a fairer and safer world for everyone.
This online event will also be launching the 'Stay Safe, Invest Ethically' guide, produced by members of Common Ground Bray, Comhlámh Trade Justice Group and 80:20.
Speakers:
David McAuley, CEO of Donore Credit Union
Darcy Lonergan, councillor, Green Party, Dublin City Council
Tony Daly and Colm Regan, 80:20 Educating and Acting for a Better World and member of Common Ground Bray
Hosted by Common Ground Bray, 80:20 Educating and Acting for a Better World and Dublin Food Co-op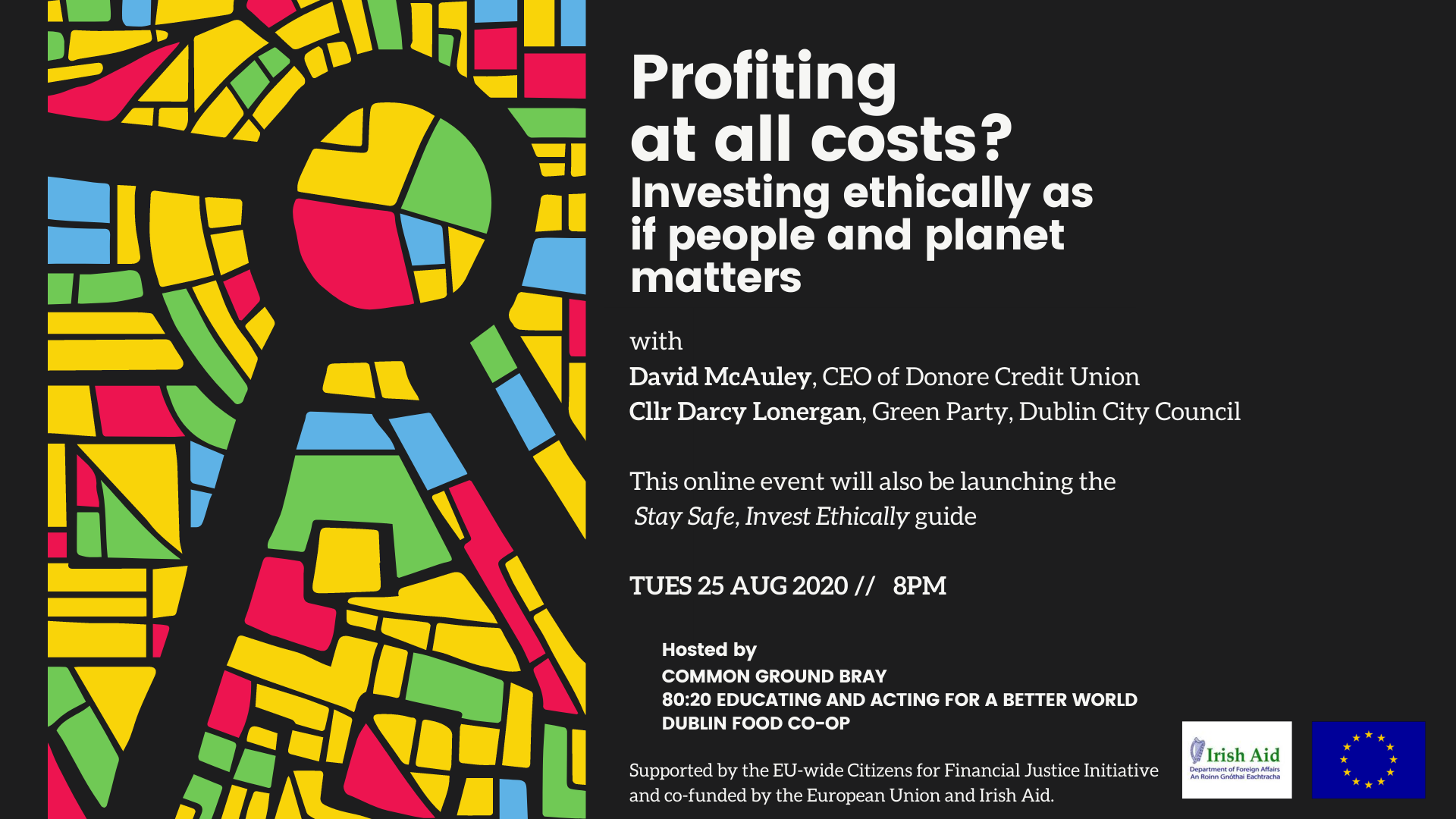 About this project

The Catch Them If You Can project is part of the EU-wide Citizens for Financial Justice initiative with the aim to support the implementation of the Sustainable Development Goals (SDGs) by mobilising EU citizens to support effective financing for development (FfD).
For more information about this collaborative community project see the project page, or contact tony@8020.ie
Co-financed by the European Union and Irish Aid